"The Glory of God is Man fully alive "

From:
Saint Irenaeus 2nd Century

Psalm 105 Vs 1-2
" Give thanks to the Lord, call on his name; make known among the nations what he has done. Sing to him, sing praise to him; tell all of his wonderfull acts....."
"...Prophesy has been given for believers not for unbelievers. But signs have been given for unbelievers and not for believers."

1 Corinthians Chapter 12, Verse 22

Regeneration
Regeneration is an inner recreating of a fallen human nature by the gracious action of God's Holy Spirit. Regeneration in Christ changes a person's natural disposition from lawless, Godless, self-seeking, which dominates a depraved man into one of trust, love, repentance and loving compliance with God's love henceforth.
J. I. Packer

To Accept Jesus Christ
Say the following:
Lord Jesus I need You, I've sinned, change me, forgive my sins. I invite You into my heart, Lord Jesus, come into my life. Lord live in me, come into my life to build my future with You. I thank You by faith. Remind me, that something has really happened to me. I want to be part of Your presence. Amen.

"LIBERALISM WAS BUT THE HALF-WAY HOUSE TO ATHEISM"

Spoken by the Cardinal
John Henry Newman
May 12th, 1879
He is no fool who is willing to give up
what he cannot keep to gain what
he cannot lose

Jim Eliot

I have often wondered why it is that the conservatives are called the "right" and the liberals are called the "left." By chance stumbled upon this verse in the Bible:

Eccleslastes 10:2 (NIV)

"The heart of the wise inclines to the right, but the heart of the fool to the left."
"Self is the religion of Hell"

Rev. Richard E. Plass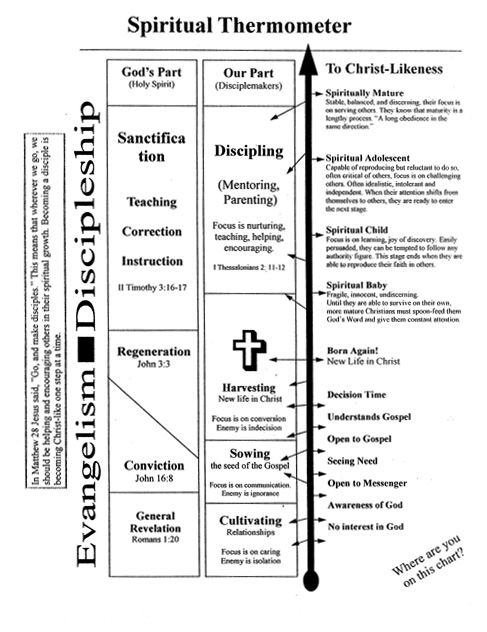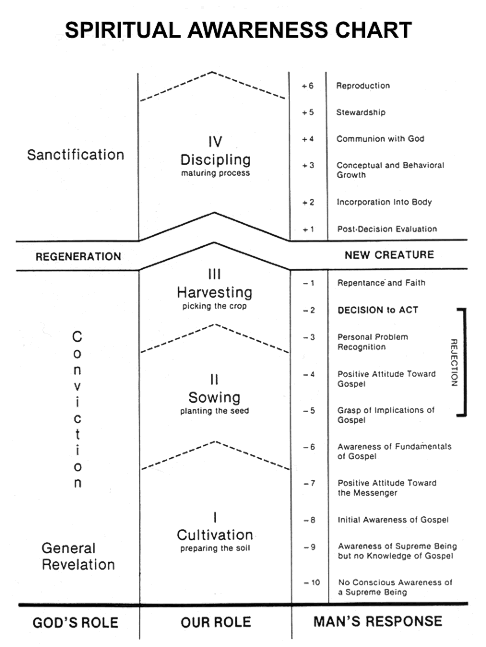 AUTHENTIC MANHOOD by Dr. Robert Lewis, Little Rock, Arkansas
REJECT Passivity
ACCEPT Responsibility
LEAD Courageously
EXPECT Gods Reward
JERUSALEM
A PRAYER FOR SMALL CHURCH COMMUNITIES
Lord God, we praise you and thank you for your guidance and providential care.
Your love is everlasting and you choose us to share your love with others.
We ask that you instill in our hearts a spirit of community, prayer, reflection, and service.
Help us to connect our everyday lives with faith, bringing one another closer to you.
We pray for all who form our small church communities, that together we may grow in love and actively live our faith.
All of this we ask in the name of Jesus Christ, and through the power of the Holy Spirit. AMEN.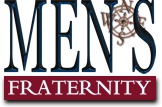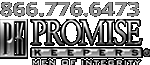 PRO-LIFE
Slavery is repulsive because it treats human beings as property to be
disposed of at the will of another. It was morally absurd in the 18OO'S to
say: "I AM PERSONALLY OPPOSED TO OWNING SLAVES AND WOULD NEVER OWN ANY
MYSELF, BUT I CAN'T FORCE MY MORAL VIEWS ON OTHERS." Today people use the
same argument regarding abortion. Slavery was wrong then and abortion is
wrong now.
"Without the generosity of my blood Brother-In-Christ Mike this site would not be possible." Best, George
Email: tagwires@aol.com