LEGO CHURCH
A few quick facts:

How long to build it? It was about a year and a half of planning, building and photographing.

How many pieces of LEGO to build it? more than 75,000

How big is it? About 7 feet by 5 ½ feet by 30 inches (2.2 m x 1.7 m x .76 m)

How many Lego people does it seat? 1372

How many windows? 3976


It features a balcony, a Narthex, stairs to the balcony, restrooms, coat rooms, several mosaics, a nave, a baptistery, an altar, a crucifix, a pulpit, and an elaborate pipe organ.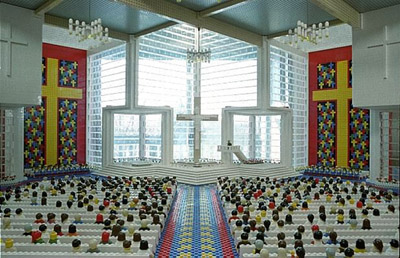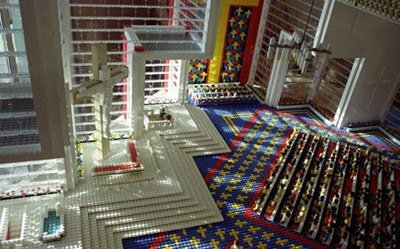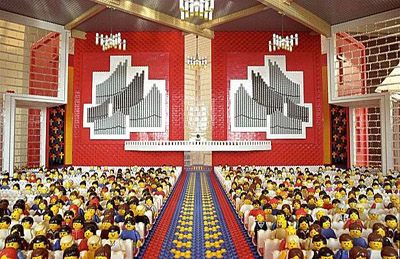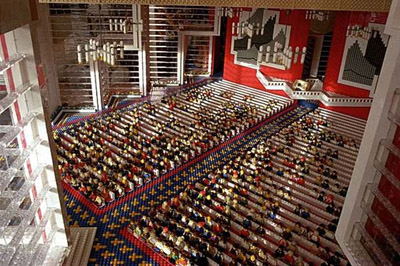 Links
PRO-LIFE
Slavery is repulsive because it treats human beings as property to be
disposed of at the will of another. It was morally absurd in the 18OO'S to
say: "I AM PERSONALLY OPPOSED TO OWNING SLAVES AND WOULD NEVER OWN ANY
MYSELF, BUT I CAN'T FORCE MY MORAL VIEWS ON OTHERS." Today people use the
same argument regarding abortion. Slavery was wrong then and abortion is
wrong now.
"Without the generosity of my blood Brother-In-Christ Mike this site would not be possible." Best, George