We know that 80% of the town of Meulaboh in Aceh Indonesia was destroyed by the Tsunami waves and 80% of the people died. That was one of the towns that was hit the hardest.
But these is a fantastic story from Meulaboh. In that town there are about 400 Christians, who call Meulaboh their home.
They wanted to celebrate Christmas on December 25th, but were not allowed to do so by the Muslims of Meulaboh. They were told if they wanted to celebrate Christmas they needed to go outside the city of Meulaboh on a high hill and there celebrate Christmas.
Because the Christians desired to celebrate Christmas, the 400 believers left the city on December 25th and after they celebrated Christmas they stayed overnight on the hill.
As we all know the morning of December 26 there was the earthquake followed by the Tsunami waves which destroyed most of the city of Meulaboh and many thousands were killed.
The 400 Christians were saved from destruction only because they were on the hill at the time of the Tsunami wave.
Now the Muslims of Meulaboh are saying that the God of the Chrisians punished them for forbidding the Christians from celebrating Christmas whre they lived. Others are questioning why so many Muslims died while not even one of the Christians who lived in Meulaboh died on their holiday.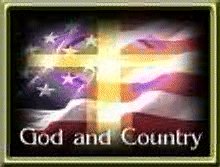 Links
PRO-LIFE
Slavery is repulsive because it treats human beings as property to be
disposed of at the will of another. It was morally absurd in the 18OO'S to
say: "I AM PERSONALLY OPPOSED TO OWNING SLAVES AND WOULD NEVER OWN ANY
MYSELF, BUT I CAN'T FORCE MY MORAL VIEWS ON OTHERS." Today people use the
same argument regarding abortion. Slavery was wrong then and abortion is
wrong now.
"Without the generosity of my blood Brother-In-Christ Mike this site would not be possible." Best, George